HULKMAN Alpha 100 4000A Heavy Duty Jump Starter with -40°F Start
Free 3-5 Business Days Shipping

The World's First Pre-Heat -40°F Start Tech
4000 Amps peak cranking amps
118Wh/32000mAh@3.7V battery capacity
Start up to 10L+ Gas / 10L Diesel 12V engines
80 jump starts on a single charge
PD 65W Speed Charger charges fully in just 1.5 hours
Compare the Models
Alpha 85
Alpha 85S
Alpha 100
2000A
Peak Current
20000mAh
Battery Capacity
8.5L/6.0L
Gas/Diesel Rating
5°F-113°F
Working Temperature
65W
Recharging Speed
18W
USB QC3.0
IP65
Water&Dust Resistant
3.3
INCH SCREEN
Ultra-large Screen
8.8X4.0X1.8 IN
2000A
Peak Current
20000mAh
Battery Capacity
8.5L/6.0L
Gas/Diesel Rating
-40°F-113°F
Working Temperature
65W
Recharging Speed
18W
USB QC3.0
IP65
Water&Dust Resistant
3.3
INCH SCREEN
Ultra-large Screen
8.8X4.0X1.8 IN
4000A
Peak Current
32000mAh
Battery Capacity
10.0L+
Gas/Diesel Rating
-40°F-113°F
Working Temperature
65W
Recharging Speed
65W
USB QC3.0
IP65
Water&Dust Resistant
3.3
INCH SCREEN
Ultra-large Screen
10.2X4.6X2.4 IN
Alpha 85
Alpha 85s
2000A

Peak Current

20000mAh

Battery Capacity

8.5L/6.0

Gas/Diesel Rating

5°F-113°F

Working Temperature

65W

Recharging Speed

18W

USB QC3.0

IP65

Water&Dust Resistant

3.3 Inch Screen

Ultra-large Screen

8.8X4.0X1.8 In
2000A

Peak Current

20000mAh

Battery Capacity

8.5L/6.0

Gas/Diesel Rating

-40°F-113°F

Working Temperature

65W

Recharging Speed

18W

USB QC3.0

IP65

Water&Dust Resistant

3.3 INCH SCREEN

Ultra-large Screen

8.8X4.0X1.8 IN
What's in the BOX?
SPEED CHARGE
Wall Charger
DC 12V Cigarette
Lighter Adapter
Good looking
I like the way it's designed. Easy to use I think, but I have not had a need to use it.So, with that said ask me later in the year what I think.
HULKMAN Alpha 100 4000A Heavy Duty Jump Starter with -40°F Start
Best investment I've ever made!!!
Absolutely amazing! Jumps my car within seconds!! Most of the time have to wait up to 30 minutes for the other car to charge the battery up some before it'll start or even use 2 sets of jumpers but this is amazing! Highly recommend! You won't regret it it's an amazing $300 investment! Attached is a YouTube video I made including a review of this product!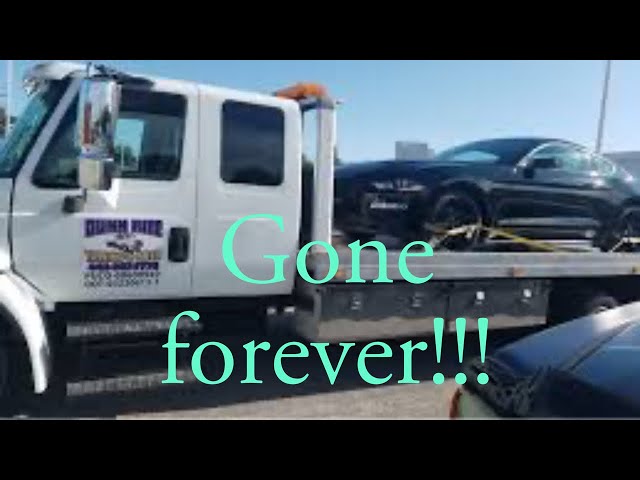 Far exceeded my expectations!
The quality of this product is 100%. Even the packaging. Order the case with it, worth every penny.
I used it yesterday to start a 2008 Toyota FJ that had been sitting for months through a Canadian winter with a known dead battery. No doubt frooze over the winter. So dead no a single piece of electronics worked.
I hooked up the Alpha 100, it didn't recognize the battery (it was too dead). So as per the instructions I pressed the power and light buttons. The Hulkman powered up, the electrical system in the FJ powered up. Turned the key and the FJ fired right up. I haven't heard it turn over that fast
The Hulkman? It went from 100% to 98%. Only used 2% of the batter capacity.
I got to work and the truck battery hadn't charged up enough to start the vehicle at the end of the day. Turn the key and not even a click (that's how bad the FJ battery was). The Hulkman again started the FJ with ease.
I have never been happier with a purchase.
HulkMan
The HulkMan Alpha 100 is an amazing new piece of technology! I love my new heavy duty jump starter!
Awesome tool
This is awesome. Wish I had gotten one sooner.
Everyone should have one
I finally committed to buying this after needing to jump one of my cars. I haven't had to use on my 3500 diesel. I got this size to take on the boat as a backup. I recommend when trying to start a car while using this to turn the ignition once and let it try to turn over for a solid 7-10 seconds. If you try short attempts the safety feature will engage and you'll have a 10 minute wait. Glad I got this. Wish it came with a case.
30-Day Return

Money-Back Guarantee

Secure Check

Free Shipping

24-Month Warranty
30-Day
Return

Secure
Check

Free
Shipping

24-Month
Warranty

Money-Back
Guarantee